The Cooper University Emergency Ultrasound Fellowship is a new program that began in July 2018.  This is a one-year program designed to give graduates of emergency medicine residency programs the skills and knowledge to become ultrasound program directors and leaders in the field of emergency ultrasound.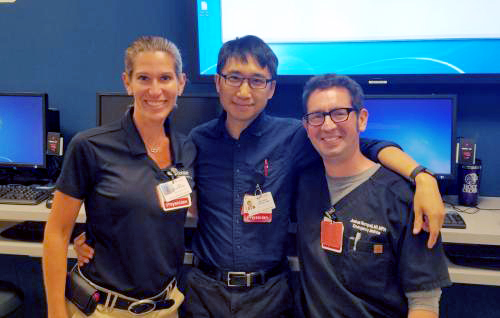 There are three primary components to the fellowship program:
Education: Learning image acquisition and interpretation skills for both basic and advanced emergency and point of care ultrasound applications, and developing lecturing and teaching skills by developing an emergency ultrasound lecture portfolio and contributing to the program's educational mission.
Administration: Understanding the critical components required to run an emergency ultrasound program and how to best utilize information technologies for image archiving, database management, and quality assurance.
Research: Understanding the state of emergency ultrasound research by participating in weekly ultrasound journal club activities and developing an independent research project from its inception to publication.
The fellowship is a 12-month position as a part-time attending physician in the Department of Emergency Medicine at Cooper University Health Care, which provides a remarkable clinical setting for the fellowship.