| | |
| --- | --- |
| 20 | Total Residents |
| 5 | Categorical |
| ✔ | CHOP Pediatric Rotation |
| ✔ | ASA Conference |
| ✔ | Stanford LEARNLY online review |
| ✔ | Protected study time |
| ✔ | Metropolitan area |
| ✔ | 20 vacation days |
| ✔ | Level 1 Trauma Center |
The Anesthesiology Resident Program of Cooper Medical School at Rowan University and Cooper University Hospital is an ACGME-accredited four-year program. The residency is competency-based with milestones for all trainees. The program is approved for a total of 20 residents. The faculty is diverse and is committed to educating the residents in all aspects of anesthesia care with special emphasis on the knowledge, skills and professionalism required for clinical excellence and life-long learning.
The Anesthesiology Department provides 33,000 anesthetics annually at our two teaching sites and our residents perform hundreds of cases per year covering a wide range of surgical subspecialties and settings. Cooper University Hospital is a level one trauma center and provides residents the experience of caring for patients with multiple traumas. In addition to the excellent clinical experience provided by our parent hospital, residents gain additional pediatric experience by rotating through Children's Hospital of Philadelphia.
All residents are assigned a faculty advisor, for both professional and personal support. The benefits of providing structured support for residents promote our academic mission and enhance care for our patients. Department size and philosophy encourage close working relationships. Residents are encouraged to display team work, rather than compete, and eventually become teachers themselves within the program. Our excellent clinical and academic environment has retained over 25 percent of our resident graduates as faculty.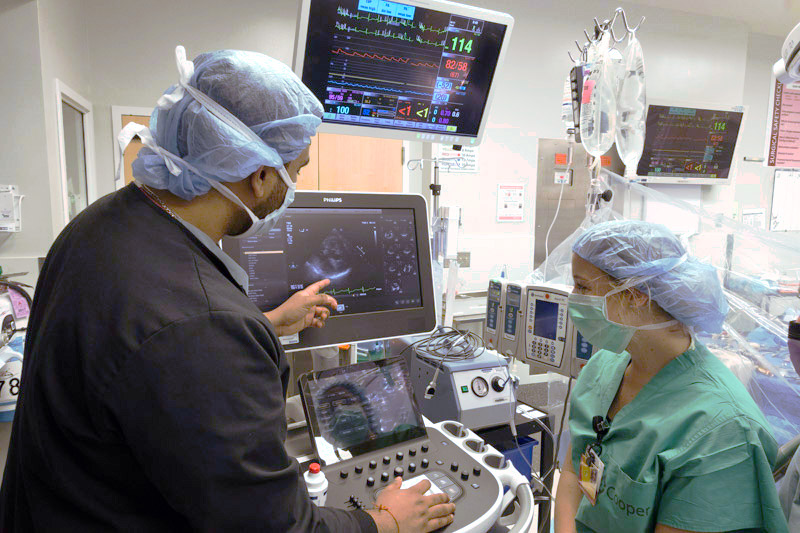 The Department of Anesthesiology offers four categorical positions. The Clinical base year is arranged to give broad training in various specialties. Interns will work alongside the Medicine Categorical Interns, and participate in Medicine education sessions. Residents spend one month during their clinical base year doing an elective in Anesthesiology and two months in Critical Care Medicine.
All residents are expected to have passed the USMLE Step 3 examination by the end of the CA1 year (PGY-2).