Cooper University Health Care offers a one-year, ACGME-accredited fellowship training program to prepare physicians for the practice of emergency medical services (EMS), a clinical specialty that includes the care of patients in all environments outside of traditional medical care facilities such as clinics, offices, and hospitals.
Cooper's emergency department has an annual census of approximately 80,000 patients, of which approximately 25 percent arrive by EMS. As the regional Level I Trauma Center, Level II Pediatric Trauma Center, and a tertiary care facility, Cooper receives patients from the city of Camden and from the surrounding communities within southern New Jersey. In 2016, we became the new provider of EMS in Camden providing integrated ALS, BLS and physician response to the city. Camden is a small city with and annual call volume of ~40,000 providing a busy urban environment where it is still possible to know all of your providers by their first names. Fellows are exposed to the full gamut of urban emergency response: high-rise residences, waterfront emergencies, above and below ground trains, industrial sites, interstates, large commuter bridges, and even trailer parks and tent cities. The system provides our fellows and residents direct involvement in both the development and maintenance of the city's EMS and OEM system. This integration provides the potential for additional projects given the unique urban healthcare economics, such as Mobile Integrated Health Care. Current initiatives include opioid use disorder engagement, field buprenorphine initiation, Stop The Bleed training, and a citywide pit crew CPR model.
Cooper maintains two helicopter EMS bases providing both critical care scene and inter-facility service to a large area of southern New Jersey. A flight nurse staffs our airships and flight paramedic and fellows operate as part of the flight crew.
Our physicians also provide medical direction for numerous EMS agencies in southern New Jersey. Our program promotes physician involvement with agencies to empower the EMS community to provide the highest level of care. This is accomplished through standardized protocols, online medical command from our emergency department, chart review, real-time feedback at scenes, and competency-based training.
Our physicians are an integral part of disaster planning and response in New Jersey. We serve on the NJ EMS Task Force and Cooper is the base for the Southern Regional Medical Coordination Center. Our regional health preparedness and response facility supports the integrity of the health care system during a large-scale event or a public health emergency. Responsibilities include situational awareness, the monitoring of health care system performance and capacity, providing support to health care system logistic requests, and other operations as determined by the NJ Department of Health.
Since the development of an EMS fellowship in 2012, our fellows have been successful in pursuing opportunities within EMS. Graduated fellows have successfully expanded roles within EMS to include medical directorships, creation of new EMS programs in Tactical and Wilderness EMS, and political support for the EMS community. The EMS community peers, and governmental bodies as leaders in the field of EMS have recognized our fellows during and after their fellowship training. Current and future fellows have and continue to have the opportunity to make a significant impact on our growing system.
2023-2024

Paul

Year:
2023-2024
Undergraduate School:
Rowan University in Glassboro, NJ
Medical School:
Cooper Medical School of Rowan University
Residency:
Emergency Medicine, Cooper University Heath Care, Camden, NJ
Professional Goals:
To help advance the field of EMS, improve collaboration among pre-hospital and hospital-based providers, and to continue to bridge the care gaps of underserved populations
Personal Interests:
Enjoys watching the Phillies, going to breweries (especially Tonewood), and cooking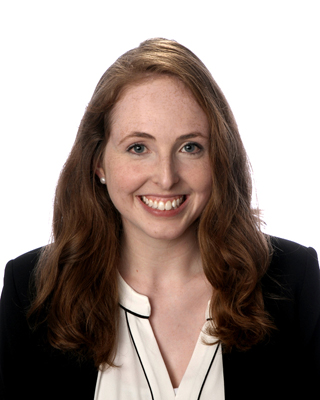 Stephanie

Year:
2023-2024
Undergraduate School:
Drexel University, Philadelphia, PA
Graduate School:
Drexel University, Philadelphia, PA
Medical School:
Sidney Kimmel Medical College at Thomas Jefferson University, Philadelphia PA
Residency:
Emergency Medicine, Tower Health Reading Hospital, West Reading PA
Clinical Interests:
Prehospital medicine and disaster medicine
Professional Goals:
To prepare for any situation, in or out of the hospital, to be able to continue to care for patients.
Personal Interests:
Hiking and exploring National Parks